Mareshah Dunning
NMD
Resident Physician
Regenerative Medicine, Physical Medicine, Nutrition and Lifestyle, Botanical Medicine
---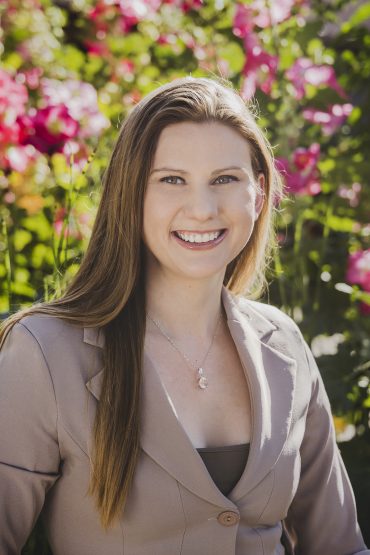 About
Dr. Mareshah Dunning is a resident at the Neil Riordan Center for Regenerative Medicine. Her goal is to find innovative solutions for pain, performance, and quality of life in athletes and the everyday person. She emphasizes a whole-person approach to treatment and patient care. She is trained to listen and partner with her patients to help them get healthy and stay well. She graduated in the top of her medical school class at Southwest College of Naturopathic Medicine in the Regenerative Medicine Honors track.
Dr. Dunning focuses on treating pain and musculoskeletal conditions using physical and regenerative medicine techniques, products, and devices. She offers perineural, prolotherapy, and other orthobiologics like platelet rich plasma, bone marrow aspirate concentrate, and structural amnion/cord derived tissue. She has trained with many doctors in the valley to perfect her technique and develop her own approach. She continues to seek continuing education to provide the most up to date and cutting-edge treatment protocols. She utilizes many other treatment modalities to achieve patient's goals including individualized botanical medicine, supplements, pharmaceuticals, nutrition, and exercise which are tailored to each patient's preferences and clinical presentation. Her philosophy is to address immediate pain concerns while providing a foundation for long-term results.
Emphasis
Regenerative Medicine, Physical Medicine, Nutrition and Lifestyle, Botanical Medicine
Education
Southwest College of Naturopathic Medicine, Doctor of Naturopathic Medicine, 2020
Appalachian State University, Bachelor of Science in Dietetics, 2008
Publications
Abers, M., Schroeder, S., Goelz, L., Sulser, A., St. Rose, T., Puchalski, K., & Langland, J. (2021). Antimicrobial activity of the volatile substances from essential oils. BMC Complementary Medicine and Therapies.
Presentations
Local Anesthetics Part 1 and 2: Pharmacology and Application to Regenerative Medicine
Oral Presentation: October 14th and 28th 2020, Tempe, AZ, SCNM Sports Medicine Club
"Antimicrobial Activity of Aromatic Constituents from Essential Oils"
Oral Presentation: 2019, Portland, OR, Annual AANP Conference
Poster Presentation: 2018, San Diego, CA, Annual AANP Conference
Poster Presentation: 2018, Phoenix, AZ, IFT Supplier's Night
Oral Presentation: 2018, Tempe, AZ, SCNM Research Night
Professional Associations
Arizona Naturopathic Medical Association
American Association of Naturopathic Physicians
National Association of Sports Medicine